PolScreen STANDARD series
The Standard series – a semi-professional series of screens for the viewer sensitive to high quality. Screens for small and medium film screenings. Screens from 3 to 6 metres wide.
PolScreen STANDARD
"FLEX TIES"
The innovative "flex ties" system allows for mounting the projection surface to the frame using flexible, perfectly fitted expanders. The surface is perfectly stretched out with no corrugations.
PolScreen STANDARD
AIR VENTS
Three independent air vents with double safeguards ensure instant dismantling of the screen in emergency situations (a storm, for example)
PolScreen STANDARD
STABILISING CLAMPS
Appropriately placed triple-reinforced anchor clamps allow for unassisted assembly of the screen without having to use force. With the use of dedicated stays, assembled according to the instructions, the screen will 'lift up' during pumping without having to use any human force.
PolScreen STANDARD
SCREEN SURFACE
A professional projection surface of the "Matt White" type. Exceptionally flexible and resistant to creasing, and easy to maintain
Check the offer
Send a form and check the price offer.
Accessories and equipment
Included accesories
Complete cinema sets
We also offer complete outdoor and drive-in cinema sets, ready for any conditions. We select the appropriate screens, projectors, sound system, and deck chairs, and most importantly, we train the client in offering the best cinema experience! By cooperating with us, you ensure success from the first screening!
Projectors
a choice of over 100 devices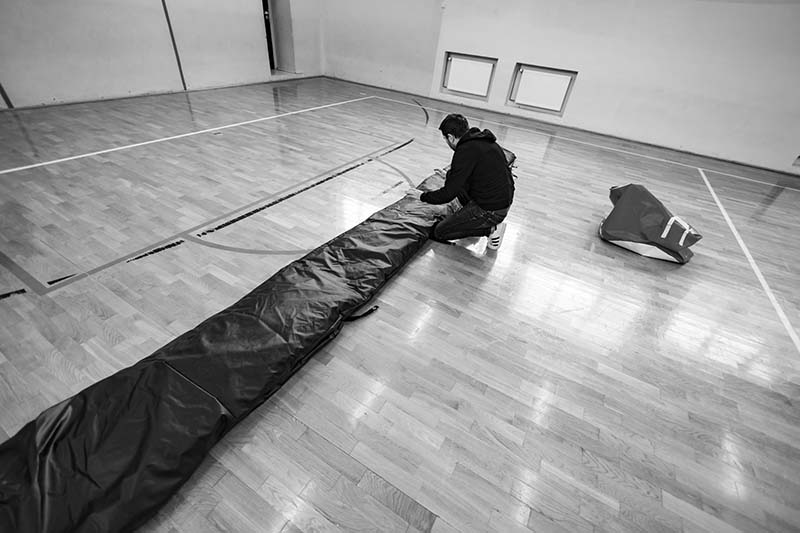 Training
We provide technical training on using the cinema equipment at our company's headquarters or at a place specified by the client.
Sound systems
column speakers, audio mixers, cables, and various players